Mentor | Train | Mentor Program
Business Readiness Skills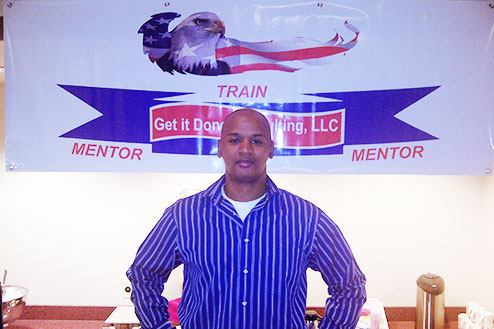 For VR&E students who have an immediate need for improvement in resume writing, interviewing skills, and networking skills.
Course Objectives
Provide a detailed review of student's resume, job experience and skills to include the translation of their military experience.
Provide practical suggestions including specific effective wording to improve the resume.
Conduct practical exercises in areas of vet transition vulnerability and how to break old military habits.
Provide interview skills training including practice using the STAR technique – Situation, Task, Action, Result.
 Practice responses for typical interview questions and provide coaching in preparation mock interviews.
 Provide specific feedback on student's mock interview for a desired actual job posting and suggest next steps in moving forward on that job opportunity.
 Assist the student in building and utilizing a network, including leveraging Get it Done Consulting's Linked-In networking group.
Contact us today for more information.