About Us

Bob Goodman, Project Management Professional (PMP), Lean Six Sigma Master Black Belt (LSSMBB)
Bob Goodman began his career in the United States Army where he served as an Armor officer in a variety of command, operations, and logistics positions in the U.S., Europe, and Asia. He is a retired US Army Major.
Bob has over 20 years of experience integrating and leading multi-functional teams as a project manager, and as a consultant and small business owner. He developed leading practice project management techniques and procedures while at KPMG Consulting, Honeywell International and Ernst & Young, LLP.
His professional certifications include Lean Six Sigma Master Black Belt (LSSMBB) from Villanova University, Project Management Professional (PMP) and Disciplined Agile Scrum Master (DASM) from the Project Management Institute, and Honeywell's executive Strategic Marketing Program.
Goodman holds a Bachelor of Science degree in Engineering from the United States Military Academy, West Point.
Prior to starting Get it Done Consulting in 2011, Bob worked as a senior manager for Ernst & Young, LLP, as a technical project manager for Honeywell International, and as an operations improvement consultant for Benchmarking Partners and KPMG Consulting.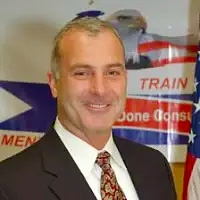 I am the owner and chief trainer. I am a West Point graduate and a retired Army Major.
Four of our top graduates have joined our team as PMP Trainers / Mentors. They are Joe Bohrer, Shaun Howie, Juan Carbajal, and Victoria Celestin. Each has a compelling success story involving this program and their subsequent employment as a PMP.
—Bob Goodman, Owner