Get it Done (GID) Consulting Chapter 31 Only Training
Lean Six Sigma Green Belt Training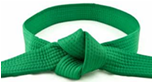 What is Lean Six Sigma (LSS)? Lean and Six Sigma are time-tested methods and tools, typically used together to improve business processes. Lean is a customer-centric methodology and set of tools used to continuously improve business processes by eliminating wasteful steps and practices. Six Sigma is a proven set of data driven tools and tactics used for process improvement, reduction of defects, and improved quality.
Who is this Training for? For VR&E vets who have the desire to gain confidence and add practical skills in LSS process improvement to enable them to add value immediately in their job, or to become more sought-after in the job market.
Why is it important to become LSS certified? This course is an opportunity for a vet to launch or progress in the sought-after process improvement field of LSS. On Linked-In, there are more than 3,000 jobs every day across virtually all industries that require a Lean Six Sigma Green Belt. The average salary for a Lean Six Sigma Green Belt is $82,000 (source: Indeed.com).
Who is using LSS? The list includes 3M, Amazon.com, Bechtel, Boeing, Caterpillar, Computer Sciences Corporation, Convergys, John Deere, Dell, Ford Motor Company, General Electric, Honeywell, McKesson, Motorola, Northrop Grumman, and Raytheon.
Course Dates and Times:
The course is conducted over five weeks. It is individual, one-on-one remote training. There are 40 hours of instruction.
Course Objectives:
Provide knowledge of Lean and Six Sigma methodologies and philosophies and how they work together.
Provide an understanding of Lean Six Sigma problem solving.
Understand the Kaizen concept and its value, and be able to plan a Kaizen event.
Understand and apply tools in business situations and Green Belt project presentation. This includes Voice of the Customer (VOC), SIPOC, Cost of Quality (COQ), Baseline Sigma, Fishbone Diagram, Regression Analysis, Failure Mode Effects Analysis (FMEA), Control Chart, and Pareto Diagram tools.
Administer an exam to certify the student as a Lean Six Sigma Green Belt.
Conduct a practical exercise in areas of vet transition vulnerability and how to break old military habits.
Provide interview skills training including the STAR technique – Situation, Task, Action, Result.
Conduct a mock job interview.
Assist the student in employment networking and provide coaching in preparation for future Lean Six Sigma job interviews.